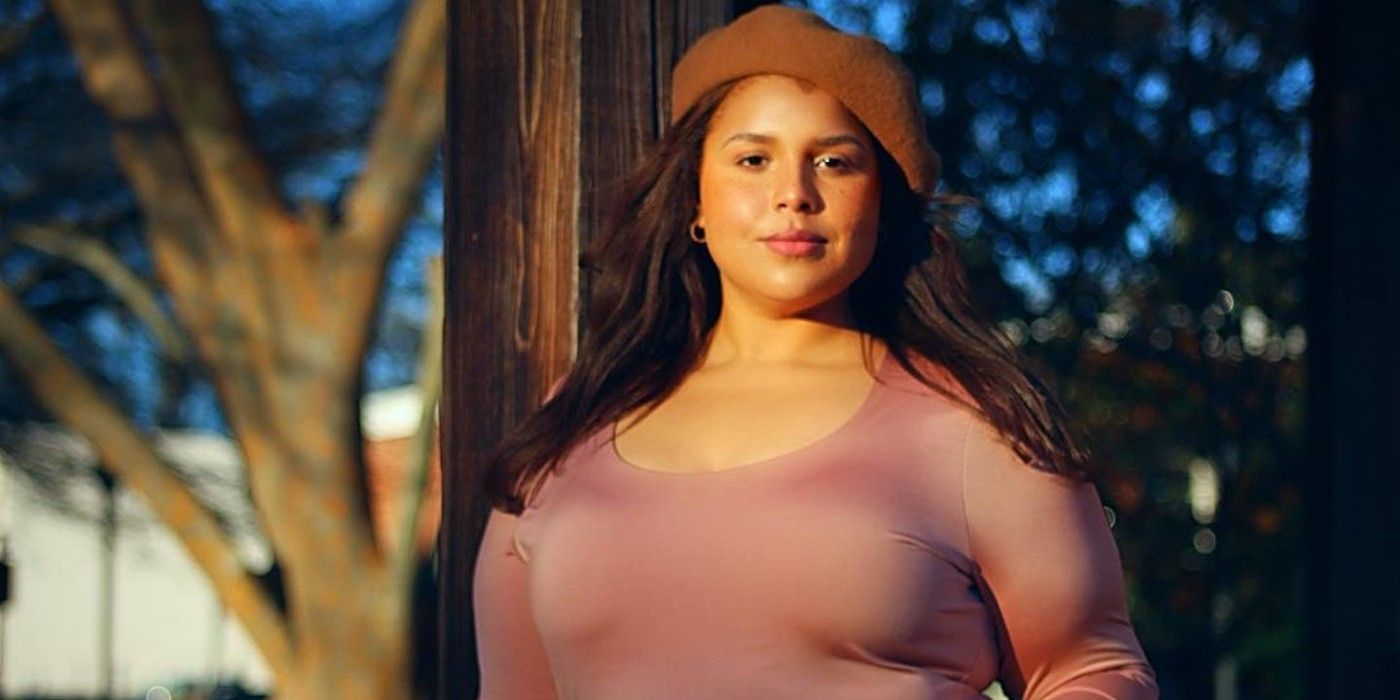 10 Shocking Reality TV Weight Loss Journeys (With Before & After Pics)
Weight loss in the media has become a hot topic of discussion for many years, especially when it comes to reality TV stars. While those who once appeared on reality TV usually return to normal life, now many stars remain in the spotlight thanks to spin-offs, social media, and influencer careers. This has allowed reality stars to keep a long-standing fanbase of people who want to keep up with their daily lives.
Over the past decade, networks have aired dozens of weight loss transformations for popular reality TV stars. Some of the most notorious weight loss transformations occurred for cast members who appeared on 90 Day Fiancé,Jersey Shore, The Bachelor, and 1000-lb Sisters. Extreme weight loss among reality TV stars has been heavily documented across social media and is usually accompanied by hair and makeup styling, a new wardrobe, and surgical transformations.
Related: 10 Shocking 90 Day Fiancé Weight Loss Journeys (& Before/After Pics)
10
Nicole "Snooki" Polizzi (Jersey Shore)
Few reality TV stars have had the transformation that Jersey Shore star Nicole "Snooki" Polizzi did. Standing at 4'9,' Snooki notoriously called herself a "meatball" when she debuted on Jersey Shore in 2009. However, she dropped 42 pounds within her first few years on the show. Becoming a viral sensation and a new mother led Snooki to take her health seriously. Now a mother of three, Snooki is slim and healthy thanks to dietary changes and regular exercise.
9
Christine Brown (Sister Wives)
Christine Brown from Sister Wives is another reality TV star who lost a lot of weight over the years. Christine first appeared on Sisters Wives in 2010 as one of Kody Brown's three wives and has since split from the reality TV villain and completely changed her figure. The mother-of-six has dedicated a lot of time, effort, and personal care to working on herself. Christine's weight loss is thanks to eating right and keeping up with her fitness routine.
8
Pedro Jimeno (The Family Chantel)
Pedro Jimeno has changed a lot through his appearances on 90 Day Fiancé and The Family Chantel. The ex-husband of Chantel Everett revealed that he rapidly packed on the pounds after moving from the Dominican Republic to live with Chantel in Atlanta, thanks to his love of American food. However, Pedro decided to transform his body and was dedicated to the gym. The Family Chantel star revealed that Muay Thai boxing, in particular, helped him slim down at a rate of about seven pounds a month until he reached his goal weight.
7
Jo McPharlin (Married at First Sight)
Jo McPharlin from Married at First Sight Australia season 5 lost around 50 pounds over two years thanks to the Keto diet. Jo eliminated junk food and alcohol from her diet and used an electromagnetic muscle stimulator to help her reach her weight loss goals over time. Jo is one reality TV star who hit her weight loss goals thanks to hard work and dedication.
6
Maurissa Gunn (The Bachelor)
The Bachelor's Maurissa Gunn had her weight loss transformation chronicled rather extensively. The Bachelor season 24 star, who worked at a plastic surgeon's office as a patient care coordinator and used to compete in pageants, has been open about her weight loss and weight gain over the years. After suffering from an eating disorder, Maurissa gained around 80 pounds in college and experienced a lot of weight fluctuation before feeling happy and confident with where she is at. Maurissa uses fitness to maintain her weight, hit her goals, and enjoy her life to the fullest while inspiring others.
5
Winter Everett (The Family Chantel)
The Family Chantel has aired numerous weight loss journeys, including the much-celebrated weight loss experienced by Chantel's younger sister Winter Everett. Like Maurissa, Winter is one reality TV star who uses her struggles with weight to inspire others to love themselves and live a healthy lifestyle. Winter turned to bariatric surgery during The Family Chantel season 4 to kick-start her weight loss journey. However, she has maintained her steady weight loss thanks to consistent exercise and a healthy meal plan.
4
Amy Slaton Halterman (1000-Lb Sisters)
Amy Slaton-Halterman joined reality TV because of her weight loss journey on 1000-Lb Sisters. Amy was 406 pounds when she appeared on 1000-Lb Sisters season 1 and inspired viewers with her weight loss progress over the years while she has also welcomed two children. Amy turned to gastric bypass surgery in 2019 and stuck with the recommended diet and exercise plan to hit 275 pounds by 1000-Lb Sisters season 3. She is now around 250 pounds, with a weight loss of over 150 pounds. Amy has been very raw about her ups and downs over the years when it comes to her weight.
3
Jorge Nava (90 Day Fiancé)
Jorge Nava has experienced one of the most celebrated and shocking weight loss transformations in the entire 90 Day Fiance franchise. The ex-husband of Anfisa Arkhipchenko turned his entire life around while in prison for marijuana trafficking. The California native dropped around 200 pounds thanks to a prison diet and regular exercise and has kept the weight off after he was released. Jorge not only lost weight, but he went on to marry Rhoda Blua and have two children. He now lives a quiet and healthy life outside the spotlight.
2
Mama June (Here Comes Honey Boo Boo)
Former Toddlers & Tiaras star Mama June became a recognized reality TV personality thanks to Here Comes Honey Boo Boo before she appeared on From Not To Hot to air her weight loss transformation. The mother of Alana Thompson is controversial, though she has made big changes to her weight and appearance since entering the TLC spotlight. Though she eventually gained back nearly 100 pounds after her gastric sleeve surgery, Mama June still lost a significant amount of weight at around 300 pounds, thanks to the procedure she had in 2016. Mama June then had a tummy tuck, breast lift, and excess skin removal after losing weight.
1
Angela Deem (90 Day Fiancé)
Even though she's a 90 Day Fiancé franchise villain, Angela Deem has undeniably had a weight loss transformation throughout her many appearances in the extended franchise. Angela decided to change several aspects of her appearance on 90 Day Fiancé: Happily Ever After? season 6, including having a breast reduction that improved her breathing and changed her body significantly. Angela also had a gastric sleeve surgery that has led to her losing around 110 pounds. Angela has since made various cosmetic and plastic surgery changes to radically alter her appearance.