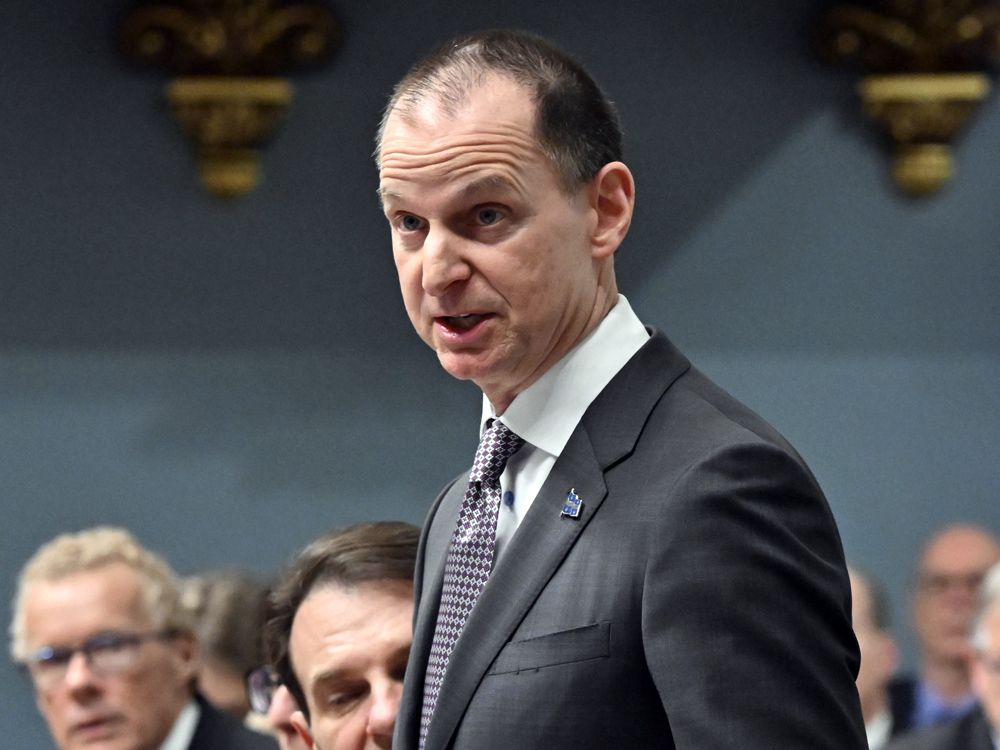 Federal dental program hasn't started but Quebec already wants out
Quebec's finance minister said on Wednesday that the province should be compensated since it already has its own dental care program
Article content
OTTAWA – Less than 24 hours after the confusion around the future of the $13 billion dental care program in the federal budget, Quebec wants out – but wants its share of the money.
Article content
Quebec Finance Minister Eric Girard said on Wednesday morning that the province should be compensated since it already has its own dental care program and that the federal government should adequately fund the existing healthcare system instead of creating new programs.
"Our preference would have been additional money in healthcare," Girard told reporters at Quebec's National Assembly. "We've said it before and will say it again: that's the priority."
Girard said that negotiations would have to take place with the federal government, but that the province would be asking for its share of the federal program – $3 billion over five years.
Pressed on the issue by reporters on Wednesday, Prime Minister Justin Trudeau said he was open to discussions with Quebec Premier François Legault on the issue, but added that "Quebecers, like all Canadians, want to be able to send their children to the dentist."
Article content
Trudeau also pushed back against suggestions that this might turn into another squabble between the federal government and the provinces.
Quebec already covers certain services, such as annual examinations, X-rays and tooth or root extractions for children under the age of 10 and for recipients of a financial assistance program. But dental cleanings and fluoride application, for instance, are not included.
More from Federal Budget 2023: Faster airport screening, turfing 'junk fees' and a mortgage code of conduct

Toronto cries foul over lack of help for city in federal budget
The federal government, on the other hand, has been reimbursing dental care through an interim dental benefit for children under 12 years old since last year as part of its confidence-and-supply agreement with the New Democrats to stay in power until 2025.
Article content
In its new budget unveiled Tuesday, the federal government said it would be putting in place a dental care program for all uninsured Canadians with an annual family income of less than $90,000 or for single Canadians earning less than $70,000 by the end of this year.
Liberal officials scrambled on Tuesday to specify that, as part of the terms of the NDP deal, would see uninsured teenagers under 18 years old, seniors and people living with disabilities receive free dental care by the end of 2023, and full implementation would be achieved in 2025.
Health Minister Jean-Yves Duclos acknowledged on Wednesday there had indeed been some "confusion" about the rolling out of the new initiative this year.
Duclos explained that the increase in cost for the program – $7 billion more than anticipated only a year ago – is due to an estimate made by the Parliamentary Budget Officer in 2021 which he came up with limited information but also due to a higher intake than anticipated.
Article content
"We now have a lot more information gathered over the last year by experts and leaders in oral health care. So that's why we believe our estimates are both better and more reliable in terms of the way forward," he said.
As for Quebec wanting to pull out of the dental plan, Duclos said that the federal government would be having discussions in the short term since the program will be rolled out fast but also in the long-term to see if the province would want to take a leadership role in the file.
Bloc Québécois leader Yves-François Blanchet accused Ottawa of meddling in provincial jurisdiction and said any province had the right to do as they see fit in dental care, even if it means that different Canadians across the country do not have the same services.
Article content
"It's not because your neighbour is doing something differently than you that you have to intervene," said Blanchet.
NDP leader Jagmeet Singh pushed back against Blanchet's assertions that the upcoming dental care plan will intervene in provincial jurisdiction.
"We're not hiring dentists or hygienists. It's only a program that will cover the bills," he said.
As for Conservative leader Pierre Poilievre, he did not commit to either keeping or scrapping the dental care plan if he forms government – repeating that the plan does not yet exist and that Liberals have a track record of not delivering on some of their promises.